---
EXPRESSIVE ARTS PROGRAM AND RUNWAY
Highlights of the Oakland Runway!
Preparing for the Show begins during the Expressive Arts Program, where the models participated in a 7-week process that includes dance-movement, music, dramatic self-expression and the visual arts. The combination of these modalities is called the Expressive Arts. The models decide on three themes to explore together – individually and as a group. Each theme becomes a scene on the Runway.
Before each scene, each model explains their expressive arts projects and the insights gained during the process. In addition, the models spent time exploring personal wardrobes to select outfits that best support their feelings for each theme.
As you watch and listen, please understand the work undertaken by the models is something to celebrate. They demonstrate tremendous courage and determination to overcome obstacles that we all tend to suppress. We grapple with our inner self-talk that often prevents us from expressing ourselves, authentically.
The models transformed their trauma of facing a life-threatening illness by rising above their inner critics and working together to create this Runway Show.
Please watch and honor their journeys by receiving their creative expressions into your hearts, fully and completely.
---
EXPRESSIVE ARTS RUNWAY TRAILER
---
ON-DEMAND ACCESS
---
OUR INSPIRED MISSION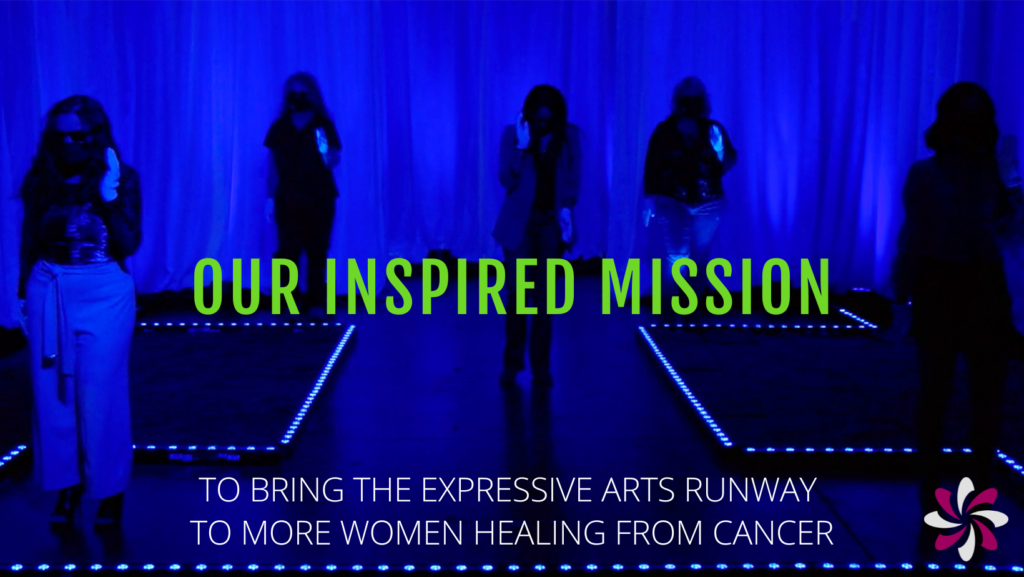 Our Inspired Mission brings the Expressive Arts Runways to more women healing from cancer.
Would you like to contribute?